Editor profiles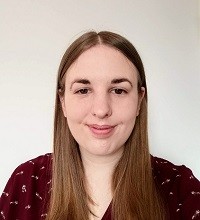 Jennifer is an Editor on the BMC Series based in the London office. Before joining BMC Ecology and Evolution, Jennifer completed her PhD within the Department of Medicine at the University of Cambridge. After graduating, Jennifer became a Postdoctoral Research Associate at the Royal Veterinary College in London. Throughout her research career, she studied the role of epigenetic and inflammatory mechanisms underlying cell behaviour changes associated with vascular disease. Jennifer actively supports the publication of open and reproducible research.
Evolutionary developmental biology and morphology
David Ferrier is a Reader in Biology and Deputy Director of the Scottish Oceans Institute, University of St Andrews, UK. His work focuses on animal evolutionary developmental biology and comparative genomics and uses a variety of invertebrates to better understand the links between genome evolution and development.
David obtained his DPhil from the University of Cambridge in 1996, did postdocs at the Universitat de Barcelona and University of Reading, then became a Departmental Lecturer at the University of Oxford. He moved to the University of St Andrews as an RCUK Fellow in Marine Biology in 2007.
David has been on the editorial board at BMC Evolutionary Biology since 2009, becoming a Section Editor in 2016.
Theories and models
Dr. Laura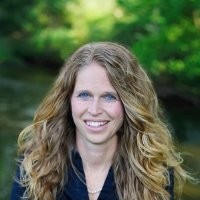 Kubatko is Professor of Statistics and Professor of Evolution, Ecology, and Organismal Biology at the The Ohio State University in Columbus, Ohio.
Dr. Kubatko holds BA degrees in Mathematics and Biology from Hiram College (Ohio, USA), and an MS in Statistics and PhD in Biostatistics (both from The Ohio State University). From 1999-2006, Dr. Kubatko was Assistant Professor of Mathematics and Statistics at the University of New Mexico (USA) before moving to her present position.
Her research interests are broadly in statistical genetics, with a focus on the development of statistical and computational methods for inferring phylogenies from molecular data. Her recent work is focused on bridging the gap between traditional phylogenetic techniques and methodology used in population genetics analyses, primarily through the application of coalescent theory to species-level phylogenetic inference.
Laura joined the Editorial Board of BMC Evolutionary Biology as Section Editor in September 2016.
Genome evolution and evolutionary systems biology
David Liberles is an Associate Professor in the Department of Biology, Center for Computational Genetics and Genomics, and Institute for Genomics and Evolutionary Medicine at Temple University, working in the areas of computational comparative genomics and molecular (protein) evolution.
He received his Ph.D. in chemistry at California Institute of Technology, postdoctoral training in bioinformatics and evolutionary genomics at University of Florida, and followed this with faculty and group leader positions at Stockholm University (Sweden), University of Bergen (Norway), and University of Wyoming, before moving to Temple University in 2014.
His research has focused on understanding the evolutionary processes that lead to the functional divergence of the protein coding complement of genomes between closely related species, using a phylogenetic framework.
David has been an editorial board member at BMC Evolutionary Biology since 2008.
Theories and models
Arne Traulsen is Director at the Max Planck Institute for Evolutionary Biology in Plön, Germany, and head of the Department for Evolutionary Theory. In addition, he has an honorary professorship in Mathematical Biology at the University of Lübeck.
Arne studied Geophysics and Physics in Kiel, Leipzig and Gothenburg. He received a PhD in Theoretical Physics from Kiel University in 2005 and spend the two subsequent years as a PostDoc with Martin Nowak at Harvard. After moving back to Germany, he became an Emmy Noether group leader at the Max Planck Institute for Evolutionary Biology in Plön in 2007, received a tenured position in 2010 and was appointed as a director in 2014.
His research interests are broad, he has been working in evolutionary game theory, on stochastic evolutionary dynamics, the somatic evolution of cancer, structured populations, and other topics in evolutionary theory.
He became a Section Editor for BMC Evolutionary Biology in 2017.
Genome evolution and evolutionary systems biology
Arndt von Haeseler is a full Professor for Bioinformatics at the University of Vienna and at the Medical University of Vienna. His work focusses on methods to understand and model evolutionary processes and to infer evolutionary relationships. Arndt received his PhD in mathematics at the University of Bielefeld, he did his postdoc with Mike Waterman at the University of Southern California (Los Angeles), followed by several faculty positions in Munich, Leipzig and Düsseldorf (Germany).
In 2005 he moved to Vienna where Arndt is now the head of the Center for Integrative Bioinformatics Vienna (www.cibiv.at) at the Max F Perutz Laboratories. His group in Vienna continues to work on theoretical aspects of molecular evolution and is also interested in computational tools to analyse high throughput sequencing data.
Arndt has been an editorial board member at BMC Evolutionary Biology since 2010.
Conservation ecology and biodiversity research
Luke Jacobus is an Associate Professor of Biology at Indiana University Purdue University Columbus. Luke investigates various topics in environmental science, especially those related to freshwater insects and ecological sustainability. Freshwater insects have proven valuable for the analysis of environmental change in space & time, the application of phylogenetic models to problems in environmental toxicology, and the development of new identification systems, such as DNA barcoding.
Much of Luke's research has focused on the insect order Ephemeroptera, or mayflies. Aspects of this research include, but are not limited to, taxonomy and identification, biodiversity, phylogeny, rearing and stage associations, descriptive biology and ecology, field studies, conservation, species inventories and regional faunistics.
Luke interacts with various international stakeholders in the academic, government and private realms.
Editorial Board Members
Experimental Evolution
Danny Rozen, Leiden University, Netherlands
Ville-Petri Friman, University of York, UK

Genome Evolution and Evolutionary Systems Biology
David Alvarez-Ponce, University of Nevada, Reno, USA
Joseph Bielawski, Dalhousie University, Canada
Didier Casane, University of Paris, France
Belinda Chang, University of Toronto, Canada
Etienne G.J. Danchin, INRA, France
James Degnan, University of New Mexico, USA
Christophe Dessimoz, UCL/ University of Lausanne
Ingo Ebersberger, Goethe University Frankfurt, Germany
David Fernández-Baca, Iowa State University, USA
J Peter Gogarten, University of Connecticut, USA
Uri Gophna, Tel Aviv University, Israel
Ryan Gutenkunst, University of Arizona, USA
Marc-Thorsten Hüett, Jacobs University, Germany
Ben-Yang Liao, National Health Research Institutes, Taiwan R.O.C.
Mary O'Connell, University of Leeds, UK
Ana Pinheiro, CIBIO/InBio-UP, Portugal
Pierre Pontarotti, Aix Marseille Universite, France
Francisco Rodriguez-Valera, Universidad Miguel Hernandez, Spain
Laura Rose, University of Duesseldorf, Germany
Chuya Shinzato, The University of Tokyo, Japan
Peter Stadler,University of Leipzig, Germany
Ashley Teufel, Santa Fe Institute, USA
Chao Tong, University of Pennsylvania, USA
Eske Willerslev, University of Copenhagenm Denmark
Jun Yu, Beijing Institute of Genomics, China

Phylogenetics and Phylogeography
Christian Albrecht, Justus LIebig University Giessen, Germany
Christopher Boyko, American Museum of Natural History, USA
Arley Camargo, Universidad de la República, Uruguay
Andrea Chiocchio, Tuscia University - Department of Ecological and Biological Sciences, Italy
Ignacio González Bravo, CNRS Montpellier
Emmanuel J. P. Douzery, Université de Montpellier, France
David Duchene, University of Copenhagen, Denmark
Andrzej Falniowski, Institute of Zoology and Biomedical Research, Jagiellonian University, Poland
Peter Foster, Natural History Museum, London
Li-zhi Gao, Kunming Institute of Botany, China
Song Ge, Chinese Academy of Sciences
Duarte Gonçalves, Interdisciplinary Centre of Marine and Environmental Research, University of Porto, Portugal
D. James Harris, CIBIO/UP, Portugal
Rodney Honeycutt, Pepperdine University, USA
Cyprian Katong, University of Zambia, Zambia
Gael Kergoat, INRA, France
Alexey Kotov, A.N. Severtsov Institute of Ecology and Evolution of Russian Academy of Sciences, Russia
Shigehiro Kuraku, Laboratory for Phyloinformatics RIKEN Center for Biosystems Dynamics Research (BDR), Japan
De-Zhu Li, Kunming Institute of Botany, China
Diego San Mauro, Complutense University of Madrid, Spain
Achim Meyer, Leibniz-Zentrum für Marine Tropenforschung (ZMT), Germany
Axel Meyer, University of Konstanz, Germany
Hisayoshi Nozaki, University of Tokyo
David Plachetzki, University of New Hampshire, USA
Alessandro Rapini, Universidade Estadual de Feira de Santana, Brazil
Daria Sanna, Università di Sassari, Italy
Aaron Smith, Purdue University, USA
Alfried Vogler, Imperial College London
Matthias Wolf, University of Wuerzburg, Germany
Rafael Zardoya, Museo Nacional de Ciencias Naturales, Spain
Diego Pol, CONICET - MEF, Argentina
Toshihiro Yamada, Kanazawa University, Japan
Alejandro Zaldívar-Riverón, Instituto de Biología, UNiversidad Nacional Autónoma de México, Mexico

Evolutionary Developmental Biology and Morphology
Amir Abbasi, National Center for Bioinformatics, Quaid-i-Azam University, Islamabad, Pakistan
Maja Adamska, Australian National University, Australia
Alexa Bely, University of Maryland, USA
Paul M Brakefield, University of Cambridge
Giuseppe Fusco, University of Padova, Italy
Jonathan Henry, University of Illinois-Urbana-Champaign
Christy Hipsley, University of Copenhagen, Denmark
Daisuke Kageyama, National Agriculture and Food Research Organization, Japan
Sally Leys, University of Alberta, Canada
Carmel McDougall, Griffith University, Australia
Lisa Nagy, University of Arizona, USA
Aristeidis Parmakelis, National and Kapodistrian University of Athens, Dept of Biology, Greece
Alexa Sadier, University of California, Los Angeles, USA
Alexandre Sebbenn, São Paulo Forest Institute, Brazil
Sebastian Shimeld, Oxford University, UK
Ralf Sommer, Max Planck Institute for Developmental Biology
Andreas Wanninger, University of Vienna, Austria
Rafael Zardoya, Museo Nacional de Ciencias Naturales, Spain
Rongjia Zhou, Wuhan University, China
Jeffrey Marcus, University of Manitoba, Canada
Pedro Martinez, Universitat de Barcelona, Spain
Eduardo Zattara, INIBIOMA (CONICET-Universidad Nacional del Comahue), Argentina

Speciation and Evolutionary Genetics
Didier Aurelle, Aix Marseille Université, France
Astrid Böhne, Center for Molecular Biodiversity Research, Zoological Research Museum Alexander Koenig, Leibniz Institute for Animal Biodiversity, Germany
Anna Brüniche-Olsen, University of Copenhagen, Denmark
Jeffrey Feder, Notre Dame, USA
Carmelo Fruciano, National Research Council (CNR) - IRBIM, Italy
Song Ge, Chinese Academy of Sciences, China
Stephen Wooding, University of California, Merced, USA
Baocheng Guo, Chinese Academy of Sciences, China
Mario Ventura, University of Bari, Italy
Fangqing Zhao, Beijing Institutes of Life Science, Chinese Academy of Sciences, China
Helmut Schaschl, University of Vienna, Austria
Henrik Hjarvard de Fine Licht, University of Copenhagen, Denmark
Garth D. Ehrlich, Drexel University, Germany
Jun-Yi Leu, Institute of Molecular Biology, Academia Sinica
Matthias Stöck IGB Berlin, Germany

Evolutionary Ecology and Behavior
Corentin Bochaton, Max Planck Institute for the Science of Human History, Germany
Lutz Fromhage, University of Jyväskylä, Finland
Stephen Goodwin, University of Oxford, UK
Simon Harvey, Canterbury Christ Church University, UK
Steven Ramm, Universität Bielefeld, Germany
Mariana Mateos, Texas A & M University, USA
Pierre-Olivier Cheptou, CEFE/CNRS, France
Sofia Consuegra, University of Swansea, UK
Reinmar Hager, University of Manchester, UK
Ryan Harrigan, Center for Tropical Research, UCLA, USA
Andrew Spiers, Abertay University, UK
Qiao Wang, Massey University, New Zealand
J. Antonio Baeza, Clemson University, USA

Macroecology
Bader H. Alhajeri, Kuwait University, Kuwait
Alvar Carranza, University of the Republic, Uruguay, Uruguay
Diego Fontaneto, National Research Council of Italy (CNR), Water Research Institute (IRSA), Italy
Alexander Kupfer, State Museum of Natural History Stuttgart, Germany

Behavioral and Physiological Ecology
Damien Caillaud, University of California Davis, USA
Andréaz Dupoué, Sorbonne Université - CNRS UMR7618, France
Simon Garnier, New Jersey Institute of Technology, USA
Attila Hettyey, Plant Protection Institute, Centre for Agricultural Research, Hungary
Oliver Krüger, University of Bielefeld, Germany
Deguang Liu, Northwest A&F University, China, People's Republic
Anne Lize, National Museum of Natural History, France
Tom Pike, University of Lincoln, UK
Heiko Schmaljohann, Institute of Avian Research, Germany
Benshui Shu, Zhongkai University of Agriculture and Engineering, China
Neil D. Tsutsui, UC-Berkeley, USA
Chen-Zhu Wang, Institute of Zoology, Chinese Academy of Sciences, China

Conservation Ecology and Biodiversity Research
Christian Ammer, University of Gottingen, Germany
Carsten Dormann, University of Freiburg, Germany
Alice Hughes, Xishuangbanna Tropical Botanical Garden, China, People's Republic
Bertrand Schatz, CNRS, France
Chun-Jing Wang, Qinghai University, China, People's Republic

Landscape Ecology and Ecosystems
Ali El-Keblawy, Sharjah University, United Arab Emirates
Bettine van Vuuren, University of Johannesburg, South Africa

Population ecology
Alberto Meriggi, University of Pavia, Italy
Andrea Sciarretta, University of Molise, Italy
António Soares, University of the Azores, Portugal

Theories and models
Chris Adami, Michigan State University, USA
Ben Ashby, University of Bath, United Kingdom
David Basanta, Moffitt Cancer Center, USA
Colin Campbell, University of Mount Union, USA
David Posada, University of Vigo, Spain
Antônio Ralph Medeiros-Sousa, School of Public Health - University of São Paulo, Brazil
David Murrell, UCL, UK
Cang Hui, University of Stellenbosch, South Africa
Jonas Knape, Swedish University of Agricultural Sciences
Editorial Advisors
Chris Adami, California Institute of Technology, USA
Nick H Barton, University of Edinburgh, UK
Jacobus J Boomsma, University of Copenhagen, Denmark
Adalgisa Caccone, Yale University, USA
Mark W Chase, Royal Botanic Gardens, UK
Alan Cooper, University of Adelaide, Australia
Santiago Elena, CSIC, Spain
Olivier Gascuel, LIRMM-CNRS, France
H Charles J Godfray, University of Oxford, UK
Michael Gray, Dalhousie University, Canada
Rolf F Hoekstra, Wageningen University, Netherlands
Mark Holder, University of Kansas, USA
Peter W Holland, University of Oxford, UK
Greg Hurst, University of Liverpool, UK
Laurence Hurst, University of Bath, UK
Robert K Jansen, University of Texas at Austin, USA
Laurent Keller, University of Lausanne, Switzerland
Sandra Knapp, The Natural History Museum, UK
Jacob Koella, Imperial College London, UK
Martin Kreitman, University of Chicago, USA
Richard Lenski, Michigan State University, USA
Sarah Mathews, Harvard University, USA
Nancy A Moran, University of Arizona, USA
Claus Nielsen, University of Copenhagen, Denmark
Mohamed Noor, Duke University, USA
Ian P Owens, Imperial College London, UK
Jeffrey D Palmer, Indiana University, USA
Andrew Pomiankowski, University College London, UK
Mark Ragan, University of Queensland, Australia
Paul B Rainey, University of Auckland, New Zealand
Yves Rumpler, Université Louis Pasteur, France
David L Stern, Princeton University, USA
Joan E Strassmann, Rice University, USA
W Kelley Thomas, University of New Hampshire, USA
Monique Turmel, Universite Laval, Canada
Andreas Wagner, University of Zurich, Switzerland
Claus Wedekind, University of Lausanne, Switzerland
Susan Wessler, University of Georgia, USA
Follow
Annual Journal Metrics
For BMC Evolutionary Biology (former title)

Speed
99 days to first decision for reviewed manuscripts only
85 days to first decision for all manuscripts
214 days from submission to acceptance
22 days from acceptance to publication

Citation Impact
3.058 - 2-year Impact Factor
3.252 - 5-year Impact Factor
1.198 - Source Normalized Impact per Paper (SNIP)
1.531 - SCImago Journal Rank (SJR)

Usage
1,662,275 Downloads
1,846 Altmetric Mentions